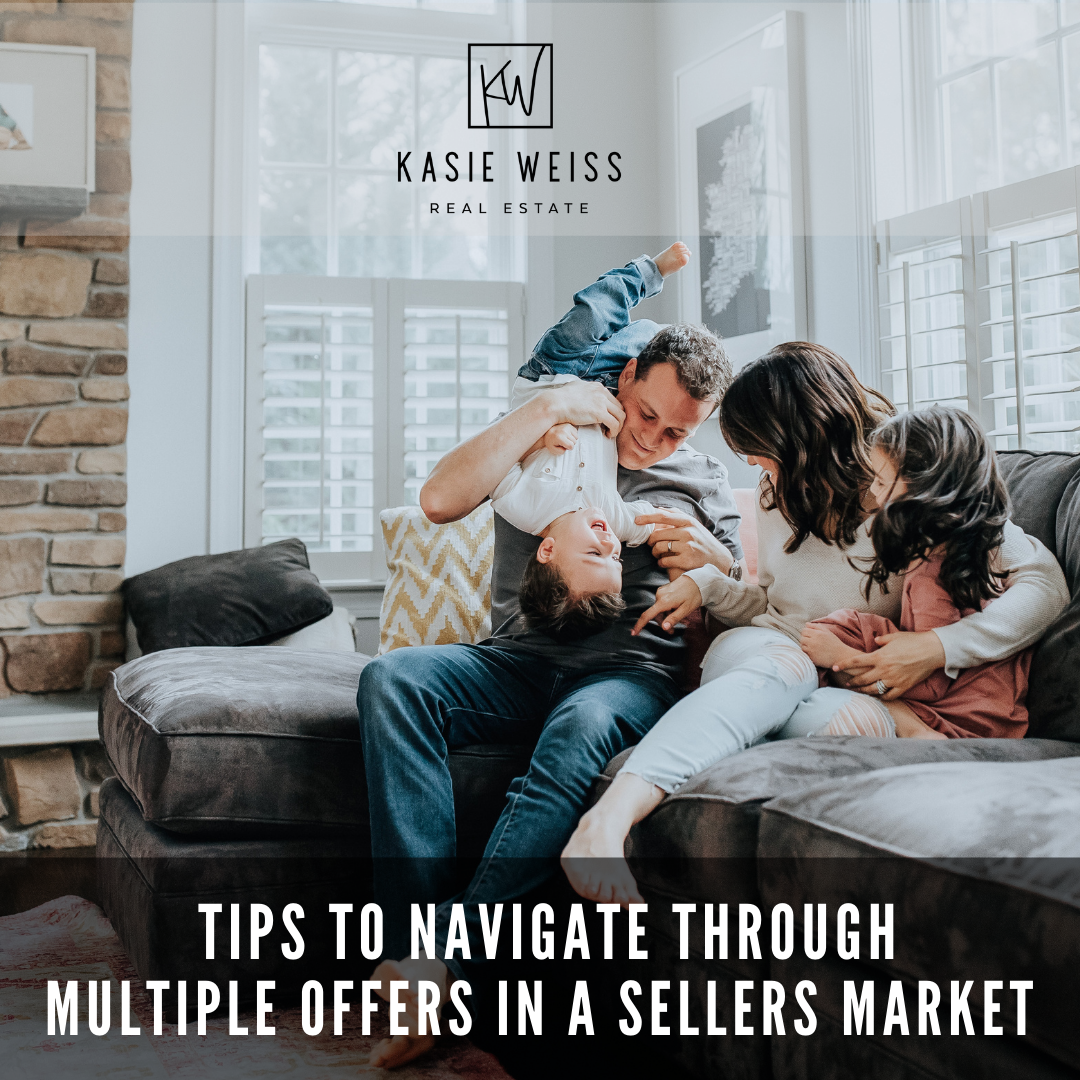 Buying a home is one of the most significant purchases one can make and it is very understandably an emotional and at times stressful process as it,  throw in a year of the Covid pandemic intertwined with all-time low inventory & interest rates along with a highly competitive battle of multiple offers & over asking sales prices into the mix… 

and wowza, it's a whole new home buying experience!
The current status of low inventory and multiple offers is expected to be the "normal" for a little while until inventory catches up.  Getting geared up to make a move, staying informed and clear on your next steps is the BEST thing you can do as we continue to pivot through the current market! 
One of the most common questions I have been getting asked as of lately is,
"how do I know when the best time to purchase is? Should I buy now or is it best to wait?
If you find yourself asking or thinking this question, my response is that there is NO correct answer, as we don't have a clear road map as to what will happen.  Long gone are the old predictable market trends, based on inventory and Okanagan seasons. 
The Best way for you to determine what is the right next step for you, is simply by asking yourself the question: 
"Is this house the one?!"  
If you answer YES, than NOW is the time for you!
Deciding that you found the "ONE" is the first step to navigating the market, the next 
will be to get your offer presented to the sellers, but be prepared, as in most cases It's not the same process we have known in the past.  Check out these tips to give you some insight as to what to expect and gain some insight along the process!
1.
  BE INFORMED: What to expect through the multiple offer process
Expect that there will be a set of predetermined dates & times noted on the listing regarding 2 aspects of the offer process:
a)
Days & times available for interested parties to view the property
:
 it is common to have between 3-5 days available for scheduling your viewing.  This is to get as many  potential buyers into the property both allowing for the opportunity, for everyone to have a chance to view... as well to drive more opportunity for a high volume of offers being presented impacting the increase in amount offered.
b)Date & time in which offers will be presented to the sellers:
You will now have a date & time to have your offer presented to the listing agent, in which all offers will be presented to the seller at the same time! If this is "the one" you only have 1 shot to put your best foot forward in beating out all other offers that you are up against.
2. BE STRATEGIC: Get the inside scoop on the sellers wants + other offers:
c) Determine how many offers you are up against
: 
The seller's realtor is  NOT obligated to disclose on his own 
accord how many offers he has in hand, however; if you ask, he should confirm how many you are up against. 
It's always a great idea to determine "How many offers are in hand, and how many more he is expecting!" 
The best time to ask is shortly before the offer presentation cut off time as the amount of offers being presented to the seller, should greatly determine the value that you will be offering.
Is there a strategy to determine how much you should offer?
There is no set strategy to understanding what to offer, as once again each scenario is so unique! 
from your determined ceiling price, and understanding what the home is worth to you along with discovering the fair market value of the home, by reviewing comparables to similar properties. 
At the end of the day only you will know how much you value this house and what you are willing to spend to have your offer make the cut!

Understand the Sellers wants and needs:
Finding out what position the sellers are in, and what they would prefer for completions dates before you write you offer is not only essential, but in my opinion absolutely necessary in ensuring you are offering the sellers what they need as they transition homes. 
Have your realtor ask what the Sellers most ideal completion dates are:
If their required dates don't work for your completion date needs, this will likely be a deal breaker and not something worth trying to navigate in the contract?
It is important to recognize that in most cases, once the sellers have accepted an offer, they will next be the buyers on the hunt to find their next home, this can feel like a scary scenario!
EXPECT

: In this scenario, the sellers may be requiring longer closing dates, or include a "rent back" clause for a specific period of time into the contract, in order to provide them with have more security on their timeline in finding their next home!
2. BE PREPARED: Sellers requirements for an ideal buyer
a) Cash buyers ONLY- T
his is happening in some cases, where the sellers are looking to only attract cash buyers for their piece of mind that they will not experience the common situation of accepted offers falling through due to financing. 
If this is the case - It will be clearly noted on the listing, saving you the heartbreak of falling in love with the home after viewing 
If there is NO requirement for cash only offers: Ensure you have in hand:
A mortgage qualification letter from your mortgage broker or bank

Deposit amount in hand & ready to go in a moments notice
3.SET YOUR EXPECTATIONS: Prepare the mind for some frustrations
Priming the mind to expect that there will likely be a sense of frustration or feeling of loss and disappointment along the way, is perhaps the best way to frame your expectations as you navigate your way through today's competitive market! 
4.
BE IN IT TO WIN IT: but know when to walk away
If you are going head to head with other offers,  be in it to win it when it comes to your offer amount and having a minimal amount of conditions on the contract of purchase and sale.
But if you learn that you are up against a significant amount of offers... knowing when to walk away will be a valuable strategy to protect your best interest!Beating out others and winning an offer is a powerful motivator, but stay focus on the value of the home and if a significant amount of buyers will force you to drive your price higher than the home is worth, check in and ask yourself:
 Is the amount I am offering due to competitiveness or because the value in the home supports the amount?
5. DON'T TAKE IT PERSONALLY
:
Your offer did not get chosen
Not having the sellers choose your offer can definitely trigger some rejection wounds and frustration. No matter how great your offer was from:Offer and deposit amount, minimal conditions, dates and a straight from the heart Love letter/video to the sellers was, someone may always have had a stronger offer.
A seller's decision simply comes down to one thing!  Is your offer in their interest?!Navigating through the market to find and secure your dream home may feel overwhelming before taking action, however having the right realtor working for you on your behalf, and creating a strategy and  plan for maneuvering through the offering process, may just have you celebrating an accepted offer!
If you are ready to take the next step in purchasing a home and would like some guidance, Contact me to discuss your next steps in purchasing a home!